Custom Boat Windows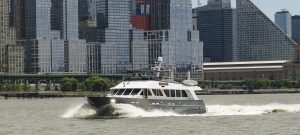 It would be ideal if you could make a call and get your custom boat windows in a day or so. There are companies that stock pre-manufactured boat windows, marine sliding windows and more. They exist primarily to supply new boat manufacturers. Can you use them? Probably not, the chances of getting your exact shape, size, color, etc. are slim.
That's why Motion Windows has been in business since 1975. We've produced hundreds of thousands of custom-fabricated aluminum-frame boat windows for all kinds of different boats.
What Kinds of Boats We Handle
Motion Windows can fabricate aluminum-frame boat windows for any flat-wall application: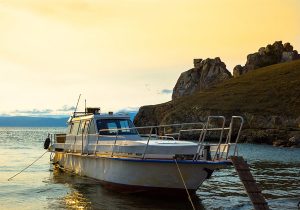 Cabin
Pilot House
Bunk Area
Any enclosed area
We utilize the highest-quality components into long-life replacements for your worn-out boat windows or for a new build. We can also fabricate windows to open up a solid wall on any boat, including:
Commercial fishing boats
Any flat-wall marine application
How to Order Custom Boat Windows
We've assembled some helpful free tools that you can use to measure your existing windows and specify all of your window details, including:
Wall thickness
Number of panes
Stationary, sliding, or of hinged
Frame corners
Frame finishes
To request a quote, click Get Started! From there you can download the "Build Your Window" worksheet and the window measurement how-to. Perfect-fitting custom boat windows is a matter of a few simple measurements and detail selections. If you need help, you can always call us for assistance.
You Live Where? We Ship THERE.
Since 1975, we've served customers from as far away as Alaska, Hawaii, the East Coast and even Canada. In fact, most of our business is from abroad, so if we couldn't ship our finished products safely and successfully, we'd be out of business.
Motion Windows doesn't just make high-quality aluminum-frame boat windows, we also excel at custom-packaging for safe shipping (crated or boxed, depending on the carrier), so your windows arrive in one piece.