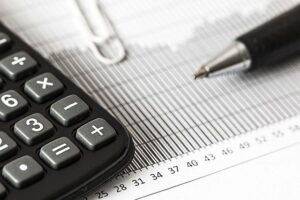 Insurance brokers and companies don't exactly have a good reputation, and it's quite understandable. It's easy to get an unfair deal whenever you buy something whose effects you won't see for years down the line. And boat insurance is no exception.
The fact that you can always get ripped off buying boat insurance is why guides like this exist. In this article, you will read about useful tips that will make your boat insurance hunt a lot easier, more efficient, and relatively hassle-free. Don't forget these tips next time you're looking for boat insurance!
Different Types of
Boat Insurance
Of course, there are specific types of insurance for specific vessels, because you can't really expect the problems of something like a yacht to apply to something as small as a one-seater rowboat.
That said, there are eight main types:
Boat

Yacht

Personal watercraft (PWC)

Dinghy

Sailboat

Boat and dinghy rental

Professional

Boat clubs
Consider what kind of vessel you have before applying for an insurance policy. Here's a quick rule of thumb to start: if the vessel's length is under 26 feet, it's called a boat. Anything larger than 27 feet is called a yacht. Just make sure that you pick the right insurance type for what you own, because it's easy to forget to consider something so simple. And when you do, the extra charges for coverages you don't really need can pile up.
Aside from these eight, there are also two "umbrella" types of insurance: the "actual cash value" and the "agreed value".
Actual cash value

insurance refers to a policy which will only pay as much as the actual cash value of the boat during the time it is declared as either a partial or total loss. It also typically costs less compared to an "agreed value" policy, and is a perfect fit for boats which are pretty old.

Agreed value

insurance is a policy that covers a boat based on its perceived value when the policy itself was written. It costs a bit more than an actual cash value policy, but the best thing about it is there's no depreciation if the boat is declared a total loss.
Factors that Affect Insurance Approval
Before going out to buy boat insurance, you must also consider if your vessel is actually going to be approved. There are a lot of things that insurance brokers consider when deciding whether to offer a policy, but these are the most common:
Age

Value

Length of the boat

Speed

Overall condition (i.e. did it meet the standards of the US Coast Guard at the time of building?)

Primary residence (if you live on your boat full time)

Ownership (if the boat has more than 2 owners, it can drastically change the scope of a policy offering)

Where it's going to be used (i.e. ocean, rivers, lakes)
Related: Basic Boat Maintenance Tips Every Owner Should Know
Uncommon Policy Waivers You Should Be Aware Of
A lot of boat insurance buyers get ripped off because they're unaware of certain coverages and waivers included in the contract. There's a chance that some extras will only drive up policy's overall costs without being useful. But there are also some that can save your bank account from specific situations.
Total salvage coverage:

Suppose for a moment that your boat gets tossed over into a marsh far away from a road or any major body of water. This situation is not entirely impossible, as storms do this to a lot of boats, moored or not. A total salvage coverage will ensure that you can retrieve your boat without spending too much. If you live or moor your boat in a hurricane-prone area, this coverage can be a lifesaver.
Fuel spill coverage:

According to Federal law, boaters are always responsible if any fuel leaks out of their vessels. And that's not nice, given that accidental fuel spills are more or less a part of boating. If you often sail in areas where there is protected marine life and your boat has onboard fuel tanks, consider adding this to your

boat insurance

policy. It will save your pockets from having to shell out exorbitant damage fees.
Boat trailer coverage: When you're hauling your boat out on a trailer, there's always a chance of you getting into an accident. A boat trailer coverage ensures that you get compensated in case any damage occurs to your trailer. But obviously, those who keep their boats in the water at all times could do away with this one.
Related: Boat in Storm: What You Should Know to Survive
Boat insurance can be a pain in the neck, but only if you don't know where to start. Here's hoping that this little guide will help you avoid getting ripped off by brokers in any way. And if things still don't go the way you like (i.e. broken or leaking boat windows), talk to us at Peninsula Glass and we'll see how we can help.