Flat Glass Boat Windshield Replacement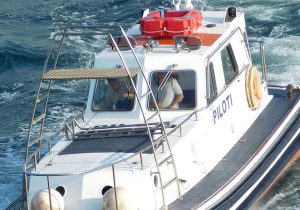 As a boat owner or builder, you know that a boat may have all sorts of different windows. It's more than just a matter of "tinted boat windows" or non-tinted. Different kinds of boats work under different kinds of conditions. (Light or heavy duty? Fresh or salt water?). Each type of window may serve a different function, such as to let in light, to let in air, etc. Motion Windows custom-fabricates aluminum-frame for flat glass boat windshield replacement and ALL flat-wall marine applications.
Looking for Curved Boat Windshields?
Motion Windows exclusively fabricates flat glass boat windshields. If you're looking for a curved boat windshield replacement, we recommend the following companies:
Windows for All Boats
Whether you need "aggressive" windows for heavy water conditions or standard-duty windows for more placid conditions, we produce custom aluminum-frame boat windows for any flat-surface marine application:
Fishing boats
Yachts
Houseboats
River jet boats
and more…
Motion Windows' aftermarket boat windshield replacements are installed on vessels sailing on Biscayne Bay and on boats working the Bering Sea, too.
Your Order is One-of-a-Kind
Every day, we custom-build replacement boat windows to our customers' specifications, including:
frame corners and finishes
wall thickness
sliding, hinged or stationary panes
boat glass tint
Each client's order is a unique event at Motion Windows. We consult with you to ensure that your completed windows meet your exact expectations.
Better Boat Windshields, Lower Prices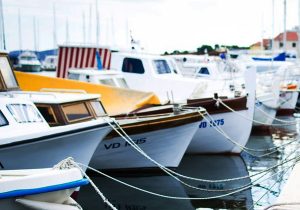 Motion Windows has been custom-fabricating aluminum-frame boat window replacements since 1975.
We produce a higher-quality finished product than our competitors, at a lower price. One example of this is fasteners: We could have used galvanized screws, like everyone else does. That's "good enough." Instead, we chose superior stainless steel screws for our window assemblies.
We've been doing this a long time. So, we're fast, expert, and efficient and you get a far better window but pay less that you would elsewhere.
A Much Shorter Wait
Based in Vancouver, WA, Motion Windows custom-manufactures new and replacement boat windshields at approximately twice the speed of our competitors.
Call around to other shops and you'll discover that you will have to wait 12 or 13 weeks to receive your finished order. But Motion Windows provides a better window in about half the time: only 7 or 8 weeks after you order them. Talk to us about your boat windshield requirements (360) 944-4446.