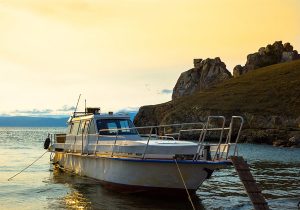 The design of your boat is what draws the attention of others when you are out at sea. Finding the right design for your boat shouldn't be difficult given the number of expert boat manufacturers and designers out there.
But before you make that long-awaited upgrade to your boat, you want to ensure that you are ready for such a commitment. It could cost you a lot just to have new custom sliding windows or dual pane fixed windows installed on your houseboat (read Fixed vs Sliding Boat Windows).
With dual pane houseboat windows, it is a lot easier for your windshield or windows to be able to withstand the stress from the wind and water.
Single pane glass wastes a lot of consumable energy that isn't available. But double pane glasses, on the other hand, are capable of conserving energy and are more beneficial to the environment even though they have a shorter life compared to single pane boat windows.
Improving the Life of a Dual Pane Houseboat Window
You could customize your dual pane windows by adding soundproofing to the windows. This helps also to improve the life expectancy of the windows. With a proof medium on the windows, the continuous heating and cooling that leads to damages in the seal are reduced significantly.
Insulated windows are becoming part of legislation in many residential areas around the world. It would only be wise to look forward to adding an insulated window to your houseboat to help improve the lifespan.