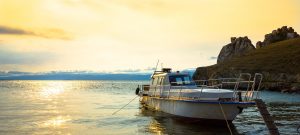 Marine glass replacement can be a tough task. If you have proper equipment and patience, you can save money by DIY. But, remember to do it well to avoid unexpected damages.
Before you do any DIY-ing, make sure you're well-equipped with knowledge. Find help from someone who had experience fixing or replacing boat windows.
DIY Marine Glass Replacement
Here are three important steps you need to do for this task:
Find the best marine glass replacement parts.
Whether you're adding or replacing boat windows, make sure to use better quality ones. This can prolong the lifespan of your boat. It will not get damaged easily. Besides saving money, you're also worry-free.
Fit your boat windows carefully.
The wrong measurement can lead to leaks and faster damages. If you have to measure your boat window twice or thrice, do so. The most important thing is that every result is the same.
You can also watch online videos on how to properly fit boat windows.
Pay attention to how your old window as installed.
Remove your old glass slowly. Know which part goes where and how it was installed.
You also have to know the type of your boat window. It could either be flat or curved. They can also be either installed directly to your cabin trunk or by frame.
You will determine which equipment is needed depending on the materials used in your new boat window.