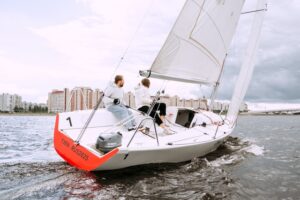 Boating is indeed fun and exciting, especially in the hot season. Doing this activity allows you to explore breathtaking places and enjoy several water adventures. If you plan to have a great experience in the lake, taking a boating trip is an ideal thing to do. But do you need a license to drive a boat? Let's find out.
The Responsibilities of a Boating Driver
Whether you own a boat or planning to rent one, it is crucial to familiarize yourself with your responsibilities as a driver. You need expertise when driving a boat. Why? Aside from providing a smooth boating trip, you also need to ensure the safety of the passengers. Without proper knowledge and skills, you might put the passenger's lives in danger.
According to the executive summary for the 2019 Recreational Boating Statistics, operator inattention, improper lookout, operator inexperience, excessive speed, and alcohol use were the top five primary contributing factors in boating accidents. The U.S. Department of Homeland Security, U.S. Coast Guard, and Office of Auxiliary and Boating Safety presented this data to inform the public about boating accidents' common causes.
Like anyone driving a vehicle of any kind, you're responsible for everyone's safety on your boat, including you, and other boats around you.
Related: Best Boating Apps Every Boater Can Swear By
Why Do You Need a License to Drive a Boat?
As mentioned, operator inexperience is one of the common causes of boating accidents. With this fact, you can tell that education is a must for boating drivers.
Like driving a car and piloting a plane, boat driving requires you to have a license before you can be on the sea. It is why some states require drivers to complete a boating education course and for you to be of a certain age (varies per state).
Acquiring a Boating License
When it comes to boating licenses, some states may require it while others will not. However, most of these places will require a boating safety and education certificate, which may refer to a boating license.
There are several ways on how you can get a boating license. Some agencies require you to complete these education courses online. Once you successfully pass the boating license, you will receive a boating certificate. You can use it whenever you're out on the water for some exciting boating trips. Make sure to keep it safe and perhaps laminate or use a sheet protector to keep it dry.
Although your state might not be strict when it comes to boating certificates, it is better to have one. Why do you need a license to drive a boat? The answer is simple: to ensure everyone's safety.
Related: Basic Boat Maintenance Tips Every Owner Should Know
Are you a first-time boater? Or do you want to learn more about boating? Check out our other blog posts, from finding the right boat windows to tips on living on a boat.