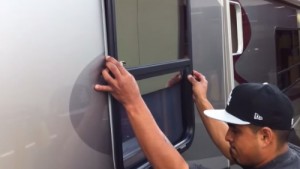 Windows give your boat a distinct personality, while securing your boat's interiors as well. However, harsh winds and rains can make them wear away through time. Once this happens, you will be needing to replace your boat windows.
Since they are always exposed to water, strong winds and direct sunlight, your boat's windows are highly susceptible to water stains and scratches. If you've installed low-quality ones, it might be a lot worse than that. Also, the right amount of protection you will need for your boat's interiors should not be compromised. Leaks must be dealt with as soon as possible.
To replace boat windows, you must consider these important things first:
Window glass must be clear for long
The right kind of materials must be used in your boat's window glass. When buying windows, inspect each piece and ask about the materials used. You also have to do your own research on the right materials so you'll have an idea which works best.
The right finishing gives your boat's windows the best protection to improve its clarity. It also protects the glass, thus, prolonging its use.
UV protection matters
Sunlight is more cruel when out in the ocean, as well as the UV radiation rays that come with it. To be able to protect you boat's interiors, you should never cut back on glass tints.
For boat windows, there are an array of glass tints that will fit your needs. The tint of your windows on each part of the boat must be carefully planned. For boat parts like the roof and dashboard, for example, you may need a stronger tint as they're usually directed to the sun.
Tints are also very useful for privacy, and will give your boat a personalized touch of exclusivity.
Look for top quality providers
Scrimping on quality over price should always be avoided. High-quality boat windows always wins the game of longevity and durability. Yes, they may hurt your budget, but it will guarantee you safety in the long run.
Suppliers are many in the market, so you must be able to spot the ones who offer quality products. If you don't know who they are, take a look at what people are saying about them. Read a couple of testimonials and product reviews of users, and see if they're saying something good.
Proper installation is necessary
What's the use of replacing your boat's windows if they're not installed properly? These two should come hand-in-hand. Better if your provider also offers installation services so you won't have to do it yourself.
However, if you want to DIY it, make sure to know how to measure the holes properly. You must remove the old windows first, and clean the holes before measuring. This will ensure your replacement windows and frames will fit to a tee.
Related: How To Install Boat Windows
Well-maintained windows keep your boat looking new, and protect the interiors better. Inspecting your boat and its windows should be done more often so you'll know when to replace your windows. If you need help with that, rest assured you can find the right people for the job here at www.boatwindows.com – Contact us today!