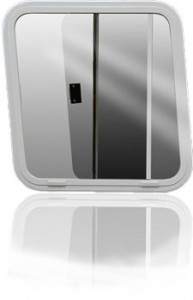 Boat windows are made with different materials compared to windows used in homes. These are manufactured with materials suitable for marine applications. Additionally, these can be made for efficient quick water evacuations. The slides are also designed to withstand even the harshest conditions when at sea.
When it comes to changing sliding boat windows, if you're replacing windows in your boat or yacht, sliding windows are a great choice. You can have them installed by a professional or do it yourself to save some money.
Here are the benefits of a good sliding boat window:
Durable – High-quality sliding boat windows are highly durable. They can withstand daily use, just make sure that you get it from a reliable boat windows manufacturer.

Low maintenance – A quick clean every now and then is all you need. Don't forget to check the sealants to ensure there are no leaks.

Great choices – You can choose from forward, rear, and double-sliding configurations. It's also possible to choose from different frame colors and glass tint. That said, you can customize it any way you want.
Choosing to install sliding boat windows depend on your preference and needs. Check out our installation guide and how-to videos.