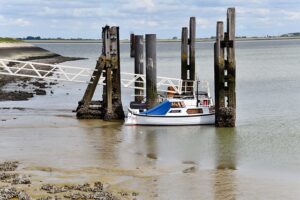 Every boat needs a cover. If you're a boat owner, a boat enclosure is one thing you should put on your next shopping list. But is it worth getting? The short answer is yes. Before you go shopping, though, you must be aware of certain factors.
Read on to know more about getting a boat enclosure on your vessel.
Basics: Boat Enclosure Configurations
Boats are at the mercy of the seas, but that doesn't mean they have to suffer from the elements too. Wind, rain, and sun can wreak different levels of damage on your boat. Has anybody liked it when their boats are soaking wet inside? Or during rides you lose something from the high winds, like your favorite hat?
Absolutely not. And that is where boat enclosures come into play. These act as shields from the elements. All in all, they can make boating trips safer and more comfortable. You won't have to worry about anything else other than enjoying the view and the ride.
Now that you know of the importance of a boat enclosure, here's what you should know about basic configurations:
The enclosure itself must compliment the lines of the boat. For instance, if your vessel has a lot of straight lines and angles, go for a setup that features a few curves. They can break the linear aesthetic and keep the look fresh.

Moving around with the enclosure should be quick and easy. You would not like it when it's tough to get to important areas around the deck. Take your communications and navigation systems, for instance. You should keep them within reach at all times, and the enclosure setup must reflect that.

Should you go for large or small panels? You decide which fits your requirements most. Most of the time, though, enclosure panels should be about 4 to 5 feet in size. That's because the larger the panels, the harder they are to handle when you need to get them out of the way. Big panels are also more prone to damage.

Take note where the panels will sit, more so if you're setting them up to roll out of the way when not in use. For instance, panels covering corners can't roll up without getting damaged.
Related: Boating Hacks: Easy & Clever Steps to Make Your Boat Life Easier
Types Of Enclosure Materials
These are the three most popular enclosure materials. Read on to know what makes these materials good to use for your own custom enclosure.
Flexible clear vinyl:

Many boat owners swear by this material because of how supple it is. Its flexibility allows for easy installation into every contour on your boat, all without the danger of breaking or its durability suffering in the process. There are also options to have it coated with UV and scratch protection. You won't be sunburnt when you sail out in the water, and you won't have to deal with pesky scratches.

Polycarbonate: Polycarbonate is a semi-rigid, clear plastic. This means that it's not as flexible as flexible clear vinyl, but it makes up for it in terms of strength. It's so hard, in fact, that it's almost unbreakable. And like the vinyl, you can also have it coated with UV and scratch resistant coatings.

Acrylic:

Another semi-rigid option, acrylic is actually already UV resistant. You won't have to spend a few more extra bucks to have it coated. While it's not as scratch resistant as the first two, that type of damage can still be repaired.
Related: Boat Parts and Accessories Every Boat Owner Should Have
Which One Would You Want?
Now that you know the basics of boat enclosures, which ones would you want? Honestly, we recommend that you go for custom enclosures. The reasons are simple: they're tailor-fit to your needs, and would last you a very long time. No need for patch-up jobs every few months or even years. Customs can be pricey, but you'd save money from reduced maintenance costs.

If it's boat window that you need, let us help you out. Our experts at Peninsula Glass will be happy to help you with advice on repair or replacement.