Living on a boat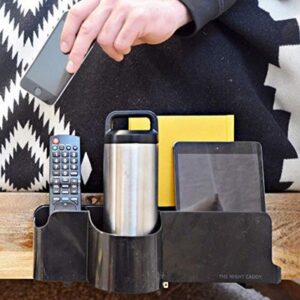 has a certain charm to it. It's a relatively unique living arrangement, and one that's arguably more fascinating than living in a car. But as every liveaboard (people that live on boats) know, organizational skills is an absolute must. You have much more limited space to work with on a boat in general. This is why maximizing boat storage is your only key to living comfortably.
So without further ado, here are several boat storage compartment ideas to maximize space on your boat.
1. Go for canvas bags. Canvas bags are readily available almost anywhere, such as Amazon. They will allow you to maximize what space you have on board, including along the hull's curve, which you wouldn't be able to conform with if you used rigid boxes or buckets.
2. Donate whatever you don't need. With such limited space on board, you need to realize that you can only technically keep the necessities. Try going through stuff like your clothes and get rid of things that you're never going to wear as regularly as you want to. And it's not just clothes, too. Go through stuff like tools, supplies, and everything else that are doing nothing but occupy precious space on the boat.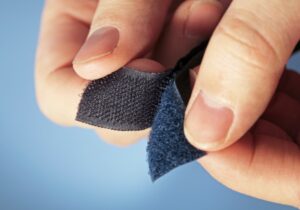 3. Try velcro and/or suction cups. Modern suction cups are strong enough to hold just about everything. For instance, you can attach hooks for hanging wet towels, cup and rod holders, and even iPad holders to marine suction cups. But when the surface isn't smooth enough for suction, try Velcro! These things come in various widths, colors, and strengths which can make organizing things in your boat a breeze. There are even Velcro tabs which can hold things as heavy as 10 pounds.
4. Build in-stair drawers. That space underneath the stairs is a gold mine of boat storage that not a lot of people try to maximize. Provided that there's enough room, in-stair drawers can help maximize an otherwise dead space for storing boat accessories or any items that you may want to have easy access to. Just make sure to install locks or magnetic latches, so the drawers don't slide open and spill everything on the floor.
5. Why not hammocks and pockets? Mark these words: on a boat, pockets will always, always come in handy. Installing pockets wherever you might need to stash items within arms reach is a great way of keeping the boat organized. Take for instance, charts and maps! If you stash them in a pocket, you won't need to fiddle with a drawer handle or a door. As for hammocks, you can use them to store things such as produce and clothing items like hats, scarves, and gloves while also letting in more airflow through whatever you store in them.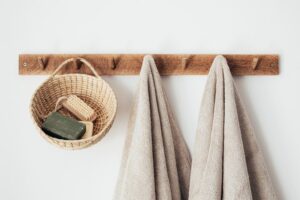 6. Go for hanging baskets. A boat tends to have limited drawer and cabinet space, but there is plenty of room for overhead storage. If you're looking to add storage compartment in high traffic spaces such as the galley or cabin, a hanging basket is the perfect way to stash gear without consuming too much floor space.
Related: Boat Cleaning Hacks: Tips & Tricks for a Spotless Boat
Maximizing boat storage doesn't have to be rocket science. These simple boat storage compartment ideas will help you reorganize your things with the limited space that you have on board. Follow them, and you'll be living aboard in bliss in no time.