You, your boat and the wide open sea. Travelling or living on a boat – nothing can be as dreamy as that. But what happens when your engine suddenly breaks down? Or a small kitchen fire ignites? Are you sure you're prepared for that?
The sea is one of the most unpredictable places there is. Travelling on a boat means that you are responsible for yourself and your passengers when out in the sea. That's why when cruising it, keeping a boat survival kit stacked with the necessities should be a priority.
To prepare for any type of middle-the-sea emergencies, use this checklist as your guide.
Life jackets and PFDs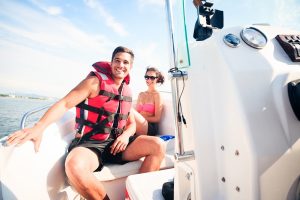 Water conditions at the sea cannot be controlled, no matter how many times you've cruised it. Personal Flotation Devices such as life jackets should always be provided before starting any boating or sea activity. Also, there must be enough life jackets for each passenger during any trip.
Don't just buy for the cheapest one there is. These are life savers that you must invest money on. Life jackets should have a US Coast Guard approval seal to ensure they are reliable to use. For inflatable life jackets, it should also come with an unused gas cylinder.
First Aid Kit
Minor accidents and injuries can happen, especially if there are water activities involved. A sensible First Aid Kit must always be present and should be checked whenever you travel, sail or cruise to the open sea.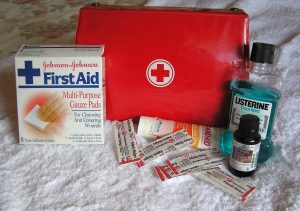 Your First Aid Kit must have the following necessary supplies:
Gauze and bandages (all sizes)
Burn gel
A bandage roll with butterfly clips
Antiseptic liquid
Isopropyl alcohol
Antibiotic ointments
Tweezers, and scissors (must be rust-proof)
Swiss army knife
Medicines and painkillers (motion-sickness tablets, ibuprofen and paracetamol)
Sterile wipes
These are the basics, but you can add more depending on what you think will be needed. Allergy medications, gloves, or suture kits can be added if you think there's a need for them. Once used, remember to replenish these items as soon as you dock on land.
Flashlight and extra batteries
There will always be cases you'll need a flashlight, even if you're only travelling during daylight. They can also be used to send signals to alert people if the need arises. As such, batteries are definite lifesavers. Stack up on rechargeable or solar-powered ones, so you don't have to buy every time.
Check if your flashlight is working properly. You must also note to store your batteries in an airtight and watertight container so as to avoid corrosion due to the sea air moisture.
Water and non-perishable food
Shopping for food before every travel is one, but you should also be keeping non-perishable food items in your storage for emergencies.
Keep in mind that the sea can be unpredictable at times. If you'll be travelling for days, keeping emergency food in stock means you don't have to worry about running out of groceries.
Communication and Radio Devices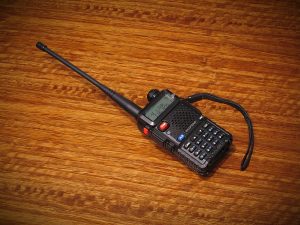 Once out there, you're by yourself. But in case of emergencies, you should have someone to call for help.
Radio devices can help with that. You can either install it in your boat, or use a personal handheld device. Either way, you have to know which channel you should reach out to before heading off.
For personal handheld devices, make sure batteries are full. Make sure to get your radio devices serviced so you're sure it's working. Don't forget to also test it first before starting your trip.
Shock blanket
Hypothermia can happen to someone who has accidentally fallen overboard. To have this blanket boarded on your boat prevents that from happening.
Shock blankets are different from ordinary blankets as they function as insulators to provide heat to the body when wrapped around it. Shock blankets are also used by medics to provide comfort for the person's body in a state of shock due to an accident.
Preparing your boat for a smooth travel is one, but preparing for any worst case scenario that might happen while you're out there is another. It is important to do both before travelling. Never scrimp on this boat survival kit so you'll always be prepared no matter what happens.
One thing to also keep your travels safe is to make sure your boat parts are in good condition. For your boat windows, the experts at Peninsula Glass can help you make it safer for any travel. Contact us for your boat window needs!