You don't just buy the most good-looking boat in the market and sail it out to the open sea. Like any other sea vehicle, it needs to be inspected by a professional.
Before purchase, your boat should pass specific standards for it to qualify for sailing. In boat inspections, it usually takes three to tango – it's arranged between the buyer, the seller, and the surveyor.
What's a boat inspection?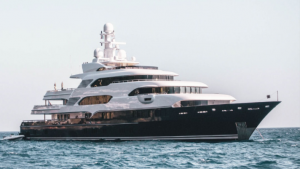 A boat inspection, also called 'boat survey' is necessary before purchase and before every voyage.
Before purchase, a boat surveyor is hired by the buyer and the seller to inspect the boat properly. It is the goal of the surveyor to make sure that the buyer's interests will be matched with the boat's condition.
The surveyor inspects the boat according to a set of standards. One of them is the Code of Federal Regulations (CFRs), also known as the Coast Guard Regulations which sets minimum safety standards for all vehicles to comply.
Recommendations are then sent by the American Boat and Yacht Council (ABYC) and the National Fire Protection Agency (NFPA) standards. The surveyor will set necessary standards depending on how the boat will be used.
How much will it cost for boat inspection?
The answer to this burning question depends on a lot of factors. The surveyor or the boat inspector's fee should be the first thing that you need to be prepared for.
Surveyors may come at a fixed hourly rate, and some might bill you a flat rate that is based on the measurement of the boat. This service usually costs around $20 per foot, but will also depend on the boat's situation. Some can be a tad more complex than the other, especially if the boat is an old model.
The overall costs of the whole survey can be predetermined by the surveyor. Costs may vary depending on location or time of the year. If there's a 'short-haul', an additional $14 to $19 per foot makes for the surveyor's fee. They might also require an engine charge of about $500 per engine.
If inspection falls on the haul-out season, there are bigger chances of additional costs. Surveyor rates in marinas and boatyards also shoot up as they become more in-demand. This season falls on either Spring or Fall, so make sure your boat inspection won't fall on those times.
What should you check before boat purchase?
Though any inspection must be done by the surveyor, it pays to know which ones should be given attention. After all, it's your boat and your safety while sailing greatly depends on it. Here's a quick list to help you out.
1. Look for cracks
Clearly inspect the hull, while paying close attention to the stem, chines, and strakes. Are there any scratches on them? If you see some cracks, no matter how little they are, it must be repaired as soon as possible.
Boat windows should be given enough attention as well.
2. Inspect holes and seepage
Your boat's outboard cowling must be removed and checked properly. Holes and possible seepage must be documented for repairs.
The springs must be working well, while the linkages between the shift and throttle should be well greased. There should be no sight of corrosion or you might need to replace it.
3. Find and repair leaks
The Inboard/Outboard drive (I/O) or the Sterndrive must be checked for leaks that usually happen in the seals and gaskets. Try shaking the I/O to see if it might need gimbal bearings. Also, turning the wheel to see if it still operates the trim/tilt well is advisable.
4. Check the dipstick
The dipstick doesn't only determine the oil level. You can also see if the viscosity is in its proper state if it's black. If it smells burned or looks milky, there might be water inside.
The drive belt and serpentine belt must also be checked. If it's deflected a tad more than a quarter-inch, they might be uninstalled properly or might need changing.
5. Make sure wiring is in place
Never let twisted and bare wirings pass with quick fixes like electrical tapes. Corrosion and damages must be repaired.
6. Fuel and oil test
The thing is, fuel is made up of 10% ethanol, which means it can attract moisture. As we all know, water mixed in oil is never a good thing. To help identify the presence of water, try using a gauging paste.
You'll never know what could happen out in the open sea, that's why boat inspection must be done properly before any purchase.
If you're looking to repair boat windows at any point of the inspection, you should only trust the experts. Contact us if you need help on finding boat window replacement parts.